What are Accounting System Conversions?
Although we love data movement for any type of business, accounting systems are a specialty at Data Head Solutions®. Our accounting system conversion process will move lists, historical transactions, and other customer data from one accounting system to another.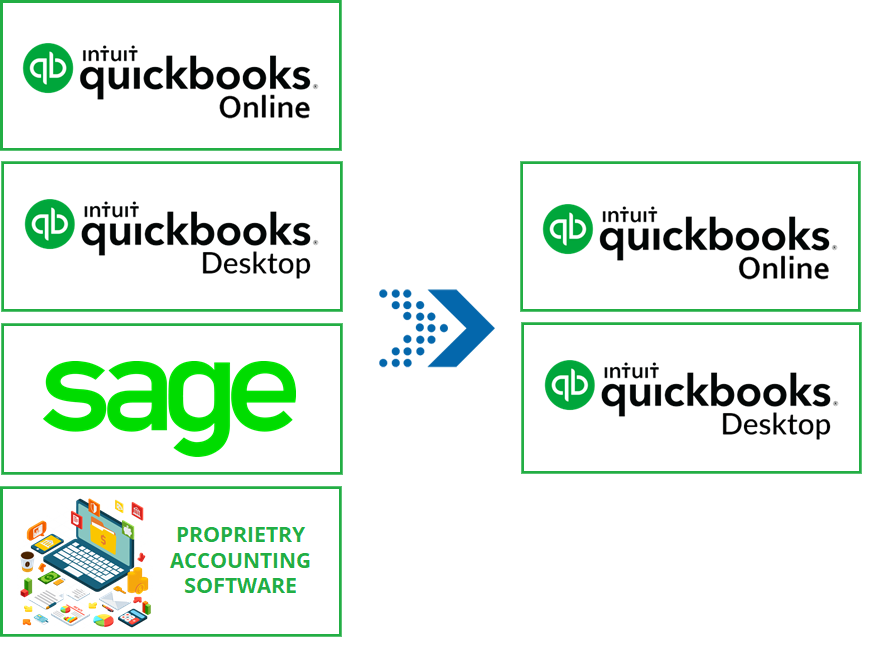 What are the benefits?
We've found that out-of-the-box accounting tools don't convert full transaction history details, which is information that doesn't need to be lost during the migration process. We have worked hard to customize our data transfer process to include specific transaction history to meet our customers' needs. We have very few limitations, and you can be sure that all your data will be moved accurately and efficiently.
The accounting system conversions offered by Data Head Solutions® will save you the headaches of working with outdated information and provide you with a far more modern way of organizing accounting data.
Contact Us
We'd love to hear more about your business and how we can help.