Data Lake
A Data Lake is a collection of raw data that is structured, semi-structured, or unstructured from any type of source. The raw nature of the data requires the skills of data engineers and data scientists.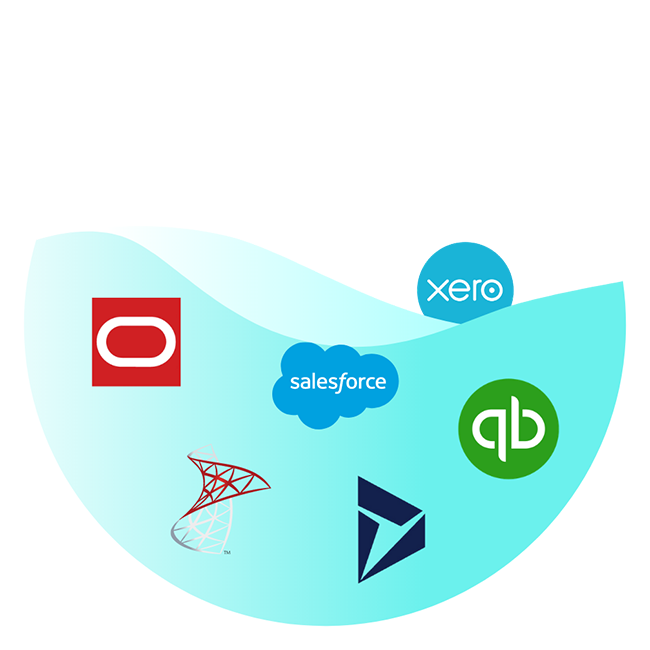 What is the Difference Between a Data Lake and a Data Warehouse?
Both a data warehouse and data lake store your data, but the main difference is when that data is organized and analyzed. Raw and unstructured data goes into a data lake, and then data can be selected and organized as needed. A data warehouse processes the information and organizes it into a single schema before it is stored. Then, when data is pulled, the analysis is done on the cleansed data in the warehouse.
What are the benefits?
Complete access to all of your data
View, slice-and-dice, export, modify, and import your database
Create custom reports, applications, dashboards, or data visualizations
Combine data with any other ODBC compliant data sources such as SQL, Excel, MySQL, Oracle, etc.
Call (630) 631-6153 to get in touch with Data Head Solutions® to talk about all your data movement needs!
Your Selected Data Sources Are In the Lake

ADP

Microsoft Access

Box

Microsoft Excel

Google Analytics

Quickbooks

Quickbooks POS

Salesforce

SmartSheet

Shopify

TSheets

Twitter