What is a Chief Data Officer?
A CDO, Chief Data Officer, plays a critical role in designing strategic initiatives that collect, store, leverage, and monetize data.
Today, the best business decisions are made by leveraging analytics. A CDO knows how to capture and learn from an organization's data, helping develop priorities while identifying areas of opportunity.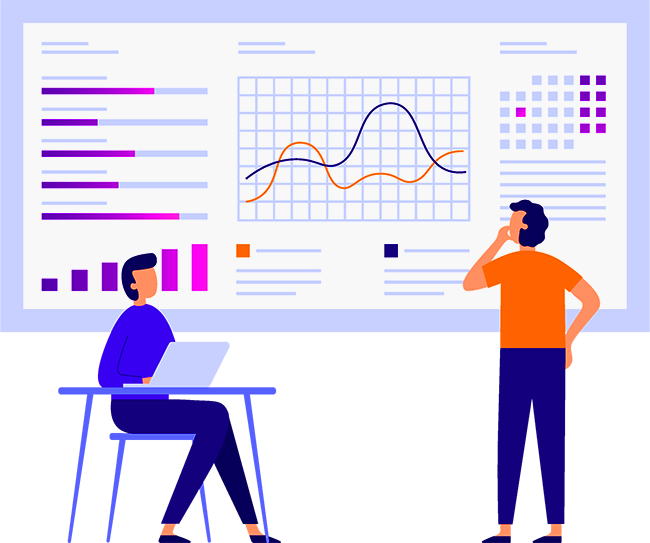 To be a successful CDO, one must be a technologist, a scientist, an innovator, and an exceptional strategist. This coveted combination of skills led to the emergence of CDOs in the late 1980s. By the early 2000s, Data Programmers were rapidly advancing into the role of the CDO. During this shift, more and more businesses started to recognize the importance of analytics in their projections and planning exercises.
What does it take to be a CDO?
This C-Level, Executive role, varies slightly based on the industry and size of a company. From basic record collection to driving innovation across the enterprise, CDOs are an integral part of moving a business forward today.
A CDO is an experienced technical resource, has strong business and financial acumen, and inspires innovation as a leader. In general, a CDO will have spent their career in various data management roles. Common characteristics companies look for when looking for a CDO typically include:
IT leadership experience

Excellent communication skills

A quantitative mindset

The ability to collaborate across departments
What Does a CDO Do?
Working closely with executive peers, CDOs will immerse themselves in an organization to develop a deep understanding of the data an enterprise captures, as well as what they should be capturing to meet their goals.
A successful CDO will be able to mature an organization's collection and use of data through the below phases of data science and analytics.
Record keeping

Reporting

Analysis

Tell the story of what happened

Recognize and understand patterns and trends

Identify how to create more desired outcomes and eliminate issues

Present predictive outcomes to C-level leadership

Inspire and deliver innovation
A CDO accomplishes these ongoing data practices by asking the right questions to the right stakeholders and putting integrated systems in place that begin to reveal what has happened while predicting what should happen.
Why Do I Need a CDO?
The key benefits and advantages of having a CDO on your team range from knowing where to put what data, what to do with that data, and what data helps the most in making informed decisions. Here are just a few of the key benefits of having a CDO on your team:
Create a data-driven culture

Promote data ethics

Improve the quality of your data

Access and analyze metrics for strategic-tactical- and operational alignment

Add value to the executive team with deep-data insights and trend discovery
Organizations that leverage analytics and look to harness the power of data patterns, recognize the value of their CDO. If there isn't a CDO managing the capture and use of your data, look to bringing one on and reap the benefits of data expertise for your enterprise.
Do I Need A Full-Time CDO?
If you cannot afford a full-time CDO, then a REMOTE CDO is the answer. Hiring a part time REMOTE CDO to perform one or more initial assessments, as outlined below, will help you determine where the company's data related challenges and opportunities exist.  We provide a detailed report and an estimated Return on Investment analysis that will show you how the services of a REMOTE  CDO will pay for itself many times over.  Book your FREE initial consultation today.
Contact Us
We'd love to hear more about your business and how we can help.